You may have seen the news on Takeda joining Open Targets from December last year.
Takeda (native name 武田薬品工業株式会社) was founded in Doshomachi, Osaka, Japan in 1781. It started as a small shop where the founder Chobei Takeda I bought Japanese and Chinese medicines and dispensed them into smaller batches for sale to local medicine merchants and doctors.
These medicines and their Takeda seal soon became a mark of quality and trust. The small business flourished, and in 1871, Takeda turned its attention to Western medicines and started importing quinine and phenol for the treatment of malaria and cholera, respectively.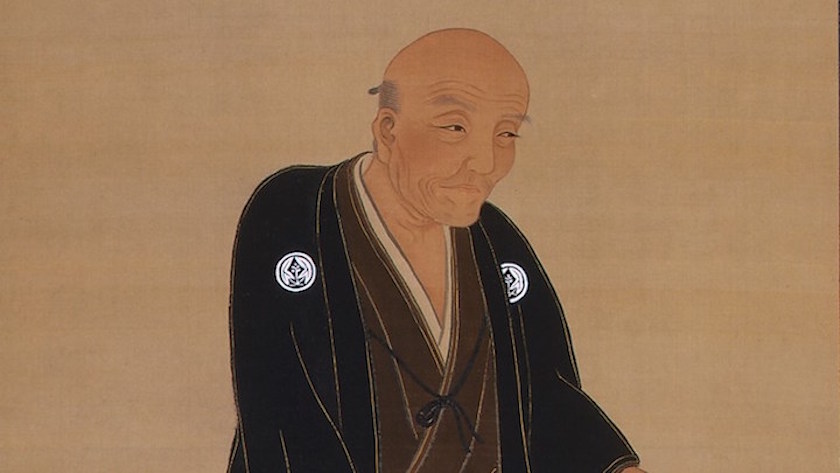 Chobei Takeda I, the founder of Takeda
Fast forward two centuries later, Takeda is an international pharmaceutical company with sites in more than 70 countries. And I find myself in Japan on the final stage of my trip to three Takeda sites:
Takeda California, outside San Diego
Takeda Boston, in Cambridge, Massachusetts
Shonan Health Innovation Park, close to Yokohama
From west to east
As I was already on the West Coast of the US at a workshop on how to predict the success of drug development, I thought that spending a few more days in the sunny California and visiting TCAL (Takeda California) seemed like a sensible thing to do.
My first Takeda workshop had a rather engaging and enthusiastic bunch of 20+ attendees. They were ecstatic about joining Open Targets and collaborating with GSK, Wellcome Sanger Institute, Biogen and EMBL-EBI to generate new data on gastroenterology and neuroscience.
During my hands-on session, they used the Open Targets Platform to analyse targets for multiple sclerosis and inflammatory bowel disease, and to search for proteins modulated by vedolizumab, as Takeda is currently investigating the long-term safety in children with ulcerative colitis or Crohn's disease of this drug.
From California, I flew east and landed in Cambridge, Massachusetts, to visit TBOS (Takeda Boston). Their focus is on oncology, which will be the first therapeutic area within Open Targets to publish results on experimental data. The 19 workshop attendees wanted to find more about how CRISPR will guide the way to better cancer therapies, and what the two latest Open Targets tools, namely LINK and DoRothEA, are all about.
And it finished where it all began
Touring with Takeda would not be complete without paying a visit to Japan itself, where it all began.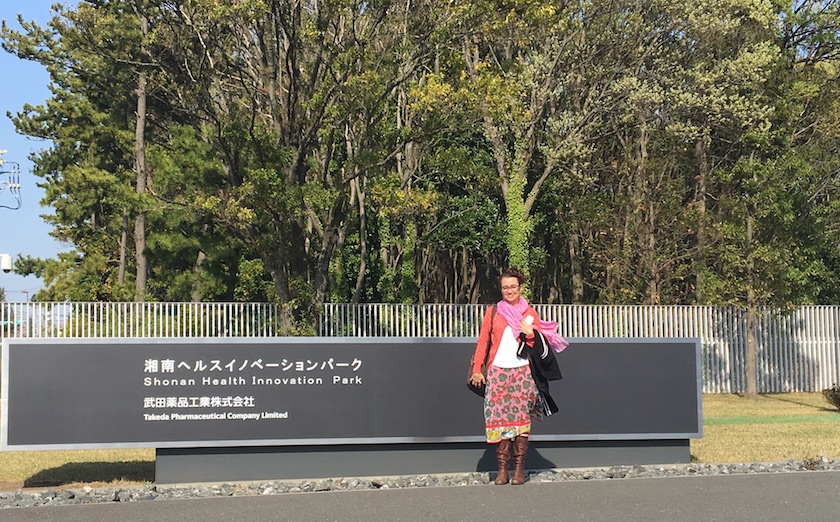 Almost 50 scientists joined my morning session at Shonan Health Innovation Park. Most of the discussion was on psychiatric diseases (one of the fortes of Takeda at Shonan), the phenotypes shared among these diseases, and how the Open Targets Platform could help with the identification of new targets for diseases like depression and schizophrenia.
In the afternoon, I met bioinformaticians, wet lab researchers and stakeholders to discuss improvements they would like to see on the Open Targets Platform, such as expression data at the single cell level and new metrics for scoring genetic variants.
I'm now back in the UK, my tour officially over. But the work is far from done. The Open Targets Platform team has started to review, annotate, and prioritise Takeda's suggestions and requests.
Over the next months, the team will introduce new features and datasets as Open Targets continues its mission to provide a suite of comprehensive, state-of-the-art, bespoke tools for drug target identification and selection. And as per the request on single cell expression data, Open Targets is now working with EMBL-EBI to incorporate some of baseline expression data for drug targets from the Human Cell Atlas.
Is it only for partners?
The great news is that you do not need to be a partner to benefit from the Open Targets tools, data and workshops that we offer. These are all freely available to everyone.
Want to know more about these tools and data? If you are in or around Cambridge (this time round, the other Cambridge in the UK), register for Open Targets: Integrating genetics and genomics for disease biology and translational medicine and bring your questions.
If you cannot make it to the workshop, please get in touch to discuss other options.