Open Targets Platform: our December release — 17.12 — is out!
We have just released the latest version of the Open Targets Platform, release 17.12.
Why not start exploring it now before you break up for the festive season?
Data statistics
| | | | |
| --- | --- | --- | --- |
| targets | diseases | evidence | associations |
| 20,633 | 9,294 | 5,784,597 | 2,261,782 |
All you want to know about a drug and was afraid to ask
If you are looking for a single place where you can learn all about a drug, look no further. We now have a drug profile page for you.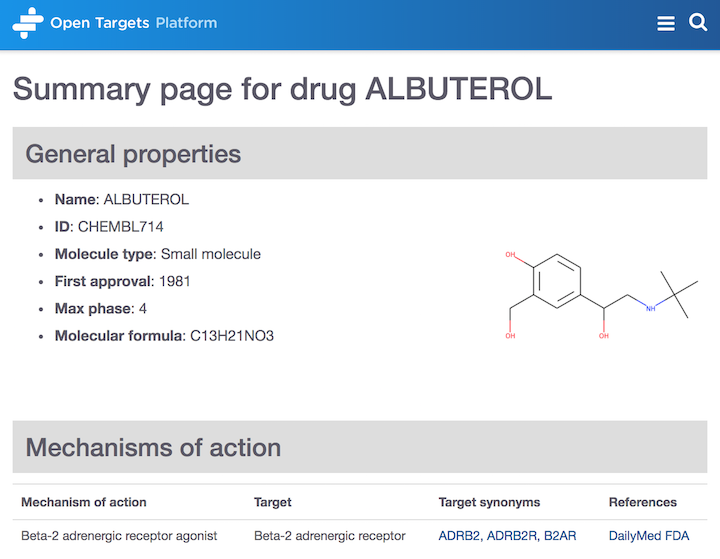 You will find the:
ChEMBL ID
Molecular type
First date of approval
Mechanism of action
Target genes and diseases
Top adverse effects
How can you get there? These are some ideas:
Can you find other ways to get to this dedicated page for our drugs?
Would you like to suggest alternatives on how to get there?
Let us know on Twitter.
New functionality in our tables
You can now filter the data tables to focus on a type of genetic variant (e.g. missense, stop gained), clinical significance (e.g. pathogenic, deleterious), clinical phase (e.g. phase IV) and much more.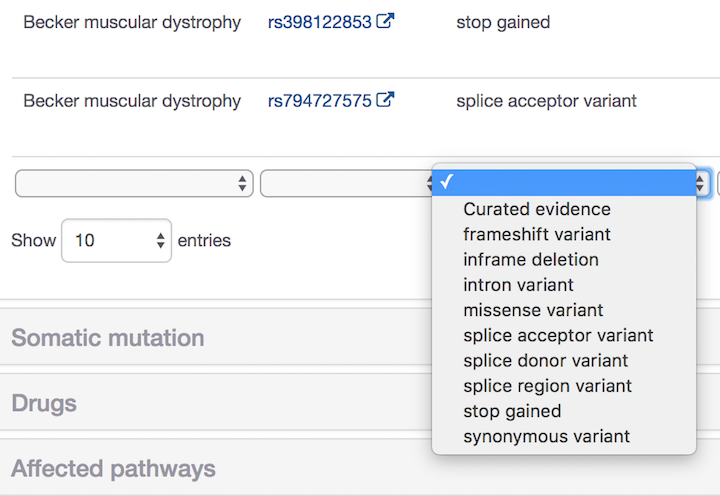 New data: mouse phenotypes and the latest cancer targets
We not only use animal models as a data source for target-disease associations, we now also list the phenotypes for every mouse gene, which has a human orthologue.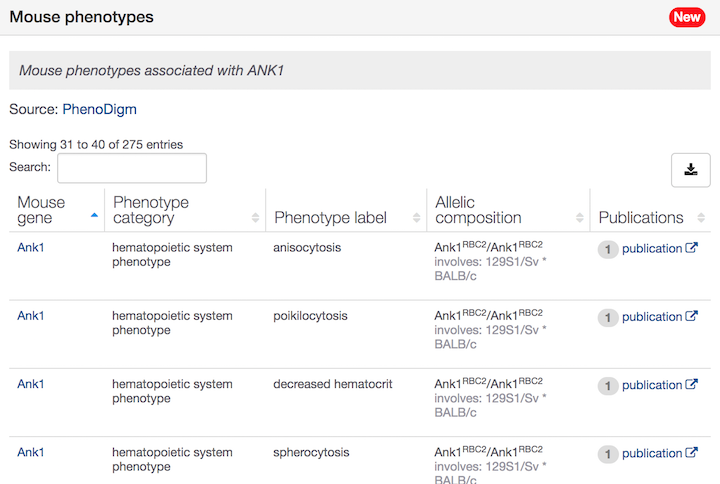 We get this data from PhenoDigm and add links to MGI and the relevant publications, so that you can explore more.
In this release, we also include new cancer genes, which have strong indication of a role in the disease, but where extensive evidence is yet to be established. These are known as tier 2 genes. Check the COSMIC news for more details on their new tier system.
New REST API documentation
For our API aficionados, head to our new Open Targets Platform REST API (v3.0.1) page to find:
GET and POST methods
JSON supported format (plus many others)
API specification and Apache2.0 license
And if you have not tried our REST API yet, give it a go. You do not need to know how to code. It's that simple.
Other updates
Check our release notes for more details and email us if you want to know more.