From antibody to zinc finger, an A-Z of Open Targets: B
OpenTargets or Open Targets? Target validation or target identification? Celiac disease or coeliac disease? As users discover our resources, it's time to take a closer look at the lexicon of terms that matter to us.
Following our A for antibody blog post, we will now be looking at B.
Breast carcinoma
It is the most common type of cancer in the UK and in the US, according to Cancer Research UK and National Cancer Institute, respectively. While the great majority of breast carcinoma is observed in women, 1% of cases are men, and it can also occur in children.
In addition to its high prevalence, breast carcinoma is historically important.
It was one of the first cancers to be known to have an inherited predisposition: a woman's risk of breast cancer is increased by the occurrence of the disease in her mother or sisters. In the 90s, the germline mutations in breast cancer susceptibility genes, such as BRCA1 and BRCA2, were identified by Easton et al. and Wooster et al..
There are many subtypes of breast carcinoma, including triple-negative breast cancer, a subtype with no approved targeted therapy. Triple-negative breast cancer is characterised by the absence of three key receptors, ER, PR and HER2; hence the name triple-negative.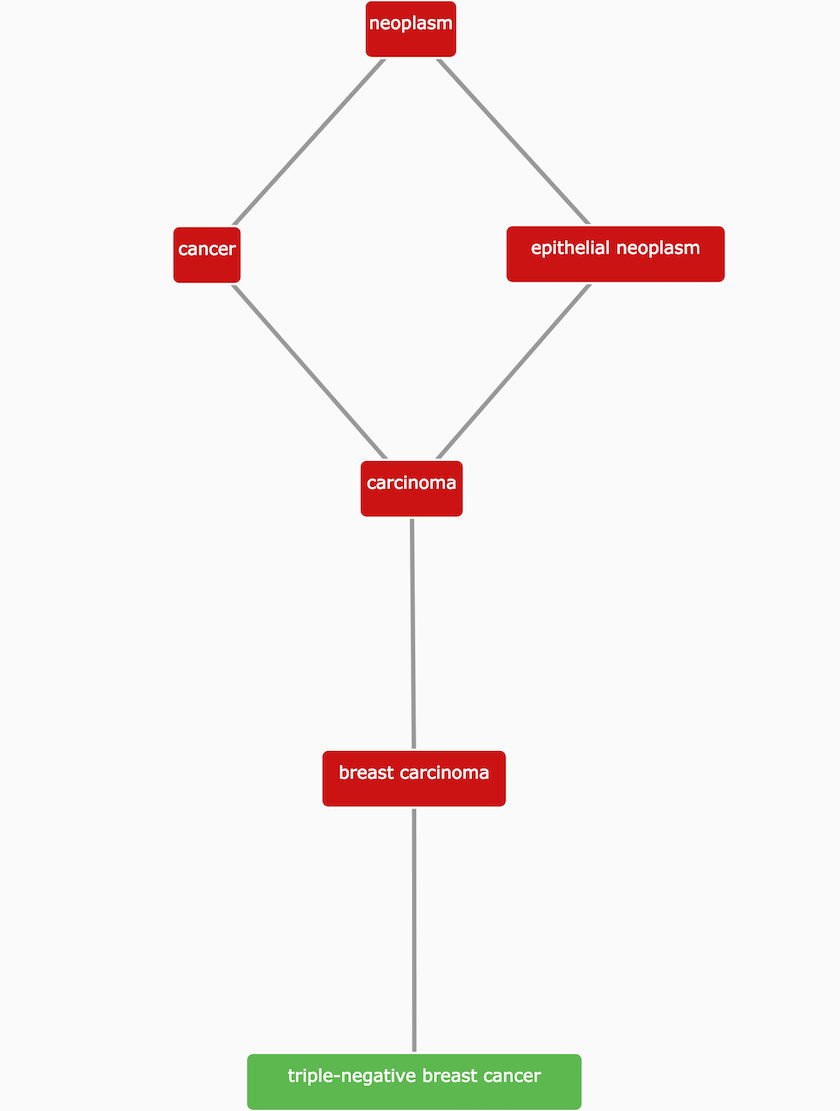 Which drugs for triple-negative breast carcinoma are currently in clinical trials?
What are the targets associated with breast carcinoma?
Can you name other subtypes of the disease?
Find the answer to these and many other questions with the Open Targets Platform.
If you need a helping hand, send us email us.
Subscribe to Open Targets Blog
Get the latest posts delivered right to your inbox